Selected exhibition Tremenheere Gallery, Cornwall. April 2019
Very pleased to have my new painting
Spring Gathering 97
selected for the NSA exhibition Ex Libris at the Tremenheere Gallery, 4th to 21st April 2019. Gallery open Tues - Sun 11.00 till 4.30.
Film Festival Penzance, Cornwall April 2019
Another April
has been selected for the Newlyn International Film Festival at the Acorn Theatre, Penzance, Cornwall on April 5th to April 7th, 2019
International Poetry-Film Competition Cork. October 2018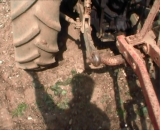 Another April
was one of 30 shortlisted poetry-films (from 18 countries) for the 6th Ó Bhéal Poetry-Film competition at the IndieCork Film festival. The shortlist was chosen from 193 entries from 33 countries, including all six continents. The festival was screened at the Dali cinema, Carey's Lane, Cork city.
Selected exhibition Tremenheere Gallery, Cornwall. Sept 2018
Three drawings selected for the Newlyn Society of Artists exhibition 'NSA on View', at the Tremenheere Gallery. These were from the
wind and rain
drawing series
Residency Canary Wharf, London. July 2018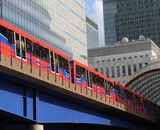 A group of 17 artists on the CWND residency (Canary Wharf New District), were based for 3 weeks over July and August 2018 at the Wood Wharf construction site in the Canary Wharf financial district in east London. The residency, organised by artist Andrea Coltman, enabled participants to conduct research towards creating new pieces of work about the Canary Wharf district for an exhibition (to be confirmed) in 2019. Click
here
to see more photographs.
Residency and Symposium Ashford, Kent Nov 2017 to Jan 2018
The group residency 'Woods to Where Else', based in in the Forest Studio in Kings Wood near Ashford in Kent, took place during in November and December 2017. It was commissioned by the Stour Valley Creative Partnership. The residency culminated in a symposium at the University of Creative Arts in Canterbury in January 2018.
My presentation included a draft of the video
A Purple Bloom.
Film Festival Dorset October 2017
Another April
was awarded third prize at the Harvest Short Film Competition at the
Harvest Film Festival 2017
, Lower Hewood Farm, Dorset. The ten shortlisted films have since been shown at Hauser & Wirth in Bruton, Somerset (January 2018) and at the Royal Manor Theatre during the b-side festival in Portland, Dorset (Sept 2018)
Residency St. Endellion, Cornwall. June 2016
The Endellienta Trust brought together a visual artist, a writer (poet Alyson Hallett) and a musician (composer Ruth Chan) to live and work in this area of Outstanding Natural Beauty for a week. It was funded by the Endellienta Trust and the Finzi Trust. Since the residency I have collaborated with Alyson on two film-poems (see
Video section
) and continue to work with Ruth on developing the idea of
Wind Notation
.
Installation & Performance Kestle Barton Rural Centre for Contemporary Art, Manaccan, Cornwall. Varied dates during 2012, 2013 and 2014
The
'Keskerdh An Kammva Dro'
was made for 'Site-Non-Site', a selected exhibition of 8 artists from the Newlyn Society of Artists. The performance of the Kammva Dro, which included audience participation, was featured in my video 'documentary'
The Seasons' Turning
. I was invited back to present this installation, performance and video, for community events at Kestle Barton in the two years following.
Other selected exhibitions
June/Aug 2017 'Harley Open' – Harley Gallery, Worksop, Nottinghamshire
Sept 2012 'Ars Poetica' - Hilton Fine Art, St Margaret's Buildings, Bath.
Sept 2011 'Needhams Emerging Art Competition - Finalists' Exhibition' Ovenden Contemporary Arts, Cambridgeshire.
Nov 04 'A Fine Line', Euroart Gallery, Tottenham, London
Sept 04 'Inspirational Trust', Jersey Galleries, Osterley Park House, Surrey.
June 04
'Rural Idyll?'
Dodnash, East Bergholt, Suffolk. Exhibition of work from Group residency; Ten artists' response to rural life in 21st Century 'Constable Country'.
June 03 ' 'Figure This, Site 03 Exhibition, Stroud Valleys Art Space, Gloucester.
Other selected exhibitions with the Newlyn Society of Artists:
Sept 2017 'NSA Critic's Choice' – Tremenheere Gallery, Penzance.
Apr/May 2015 'NSA 293' – Penwith Gallery, St Ives Cornwall.
Oct 2014 'NSA Critic's Choice' - PZ Gallery, Penzance.
Jan 2013 'Flux' - Newlyn Society of Artists (NSA) exhibition – Heseltine Gallery, Truro School.
April 2012 'A Fine Catch' - NSA at Helen Feiler Gallery, Newlyn, Cornwall.
Aug 2011 'Uncharted Landscapes' - NSA Exhibition at St Ives Society of Artists' Gallery, St Ives, Cornwall.
July/Aug 2011 'A Cornish Perspective' – NSA exhibition Royal West of England Academy in Bristol.
Dec 08/Jan 09 NSA Christmas Show, Newlyn Art Gallery, Newlyn, and The Exchange, Penzance.
Dec 06/Jan 07 NSA Christmas Show, 'Working Small', Penzance, Cornwall.
July/Sept 05 NSA New Members' Show', Newlyn Art Gallery, Newlyn , Cornwall.
July/Aug 05 ' NSA Critic's Choice', Lemon Street Gallery, Truro (Critic - Norbert Lynton), Cornwall.