Ark (2020)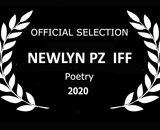 Ark was a finalist in the Film Poetry Section of the Newlyn & PZ Film Festival, 2020. The festival was scheduled for the end of April 2020 at the Acorn Theatre, Penzance - but was postponed due to Covid 19.
Running time 3 minutes 48 seconds.To watch the video click the photo below.
A small dystopian republic, run by The Authority within a city preparing for an uncertain future. People work within the Republic, but no one lives there...yet.
The recordings for this film-poem were made on the CWND (Canary Wharf New District) Artists' Residency, July 2018. Many thanks to Andrea Coltman - artist, facilitator and organiser of the residency.